What Not To Do on a Do It Yourself Repair
If you are a do it yourself type of person, I give you kudos! I am not much of a do it yourself, fixer kind of person. It just doesn't usually work out for the best. My husband on the other hand... Yeah, he is a do it yourself kind of guy. If it needs fixed, he can fix it... We joke around here, my name is 'Me Break' his name is 'Me Fix'... We do make a pretty good team!
At any rate... Today I want to touch on a WHAT NOT TO DO topic! This is kind of a, well... What I would consider a common sense kind of thing, but apparently this What Not To Do is not common sense for everyone!
Without Further Ado... From the Appliance Master's Shop to the Appliance Master's Wife's Computer Blog... Here is a What Not To Do for ya!
Recently we had a dishwasher come into the shop. It was a dishwasher that someone tossed, for what ever reason. It was in decent shape and not very old. It was Stainless Steel, had integrated controls and had a Stainless Steel interior tub. A pretty nice Dishwasher, in my book. Based on the age and condition, it went up on the lift table in my husband's shop. When we can, we will give them a second life! My husband began testing and running the dishwasher. He noticed that the drain hose on the unit had been replaced at some point, but didn't seem to fit how it should. Someone had replaced it with a drain hose that was for a different model. Upon inspecting the drain hose, he found that there was an extra line coming off of it, a line that didn't belong. When he inspected further, this is what he found....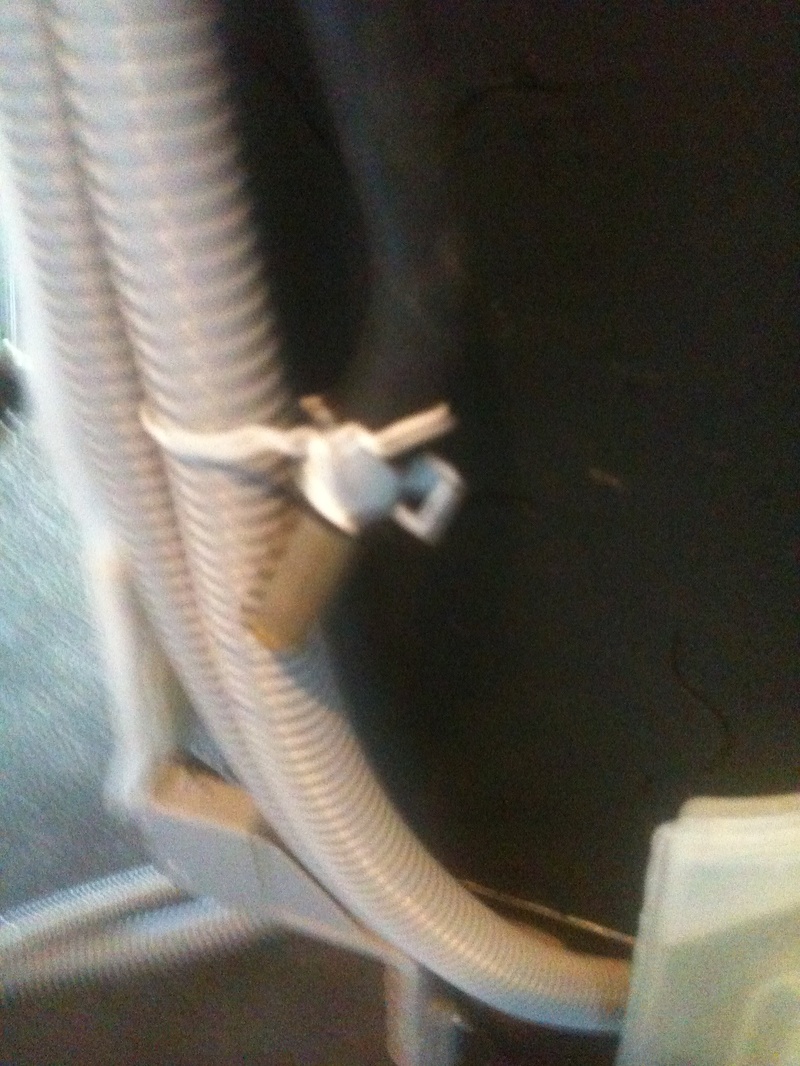 Do you see it? Let's look a little closer....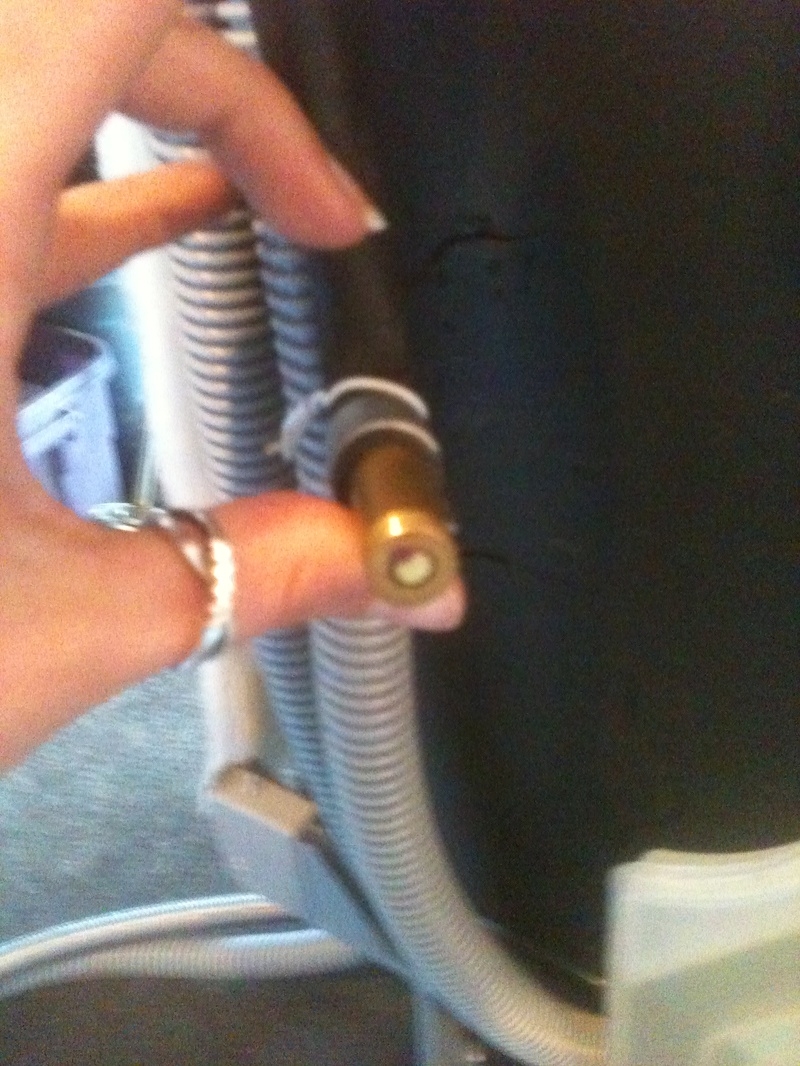 Now, I know my picture is bad, but what to his wondering eyes did he find?? You guessed it... A casing for a .308 round! WWWHHHAAATTT!!! No way! Kudos for being resourceful, Dude! I would have never thought about using a casing and clamp to plug a small hose...
But, Wait for it... It does get more interesting! ...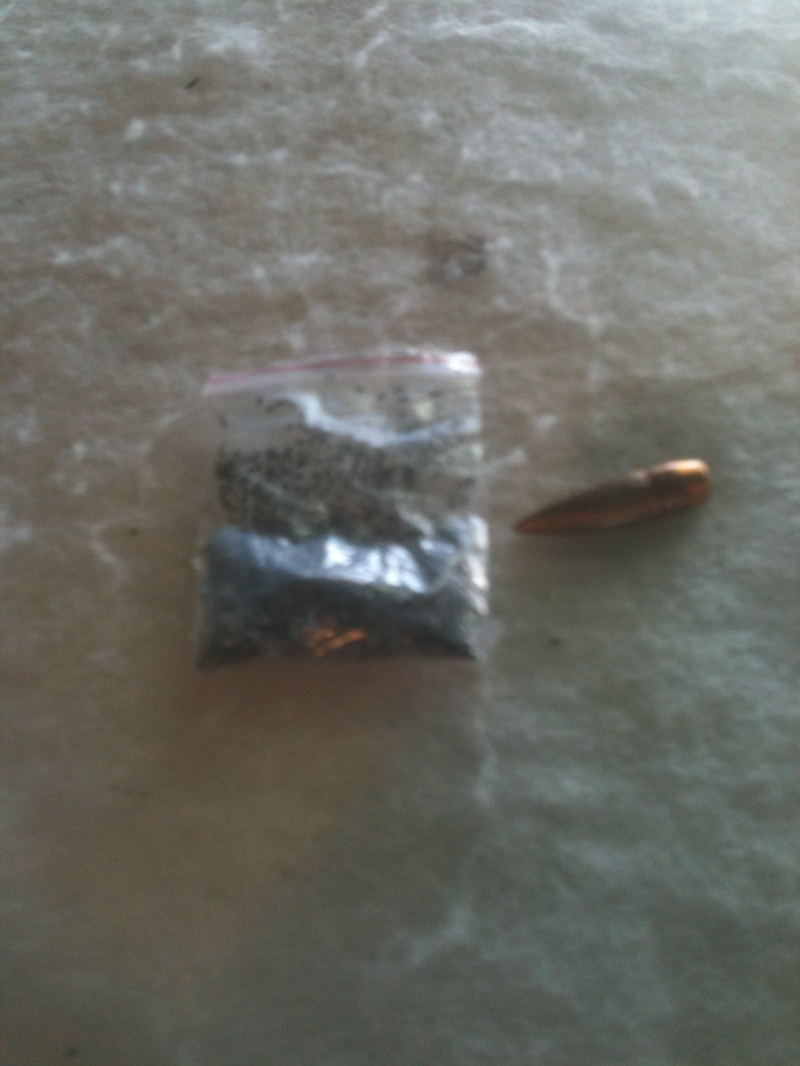 It was a live round... A LIVE ROUND! Holy Baloney Sandwich! A Live round!
So, this is what NOT TO DO! First and Foremost.... Do not, at anytime, what so ever, never ever put a LIVE Round in any of your appliances! ... Just not smart!
Now, don't get me wrong... I love guns and ammo just as much as the next woman... But, I would NEVER, EVER attempt to repair anything by trying to plug a hose with a live round! YIKES!
Second, If you are doing a repair yourself, use the proper replacement parts for your model. Do not try and substitute a different part. Always remember you can order parts online through our website at http://www.shanesappliancerepair.com/parts.htm and they deliver straight to your door step!
Until Next Time!